Screenshots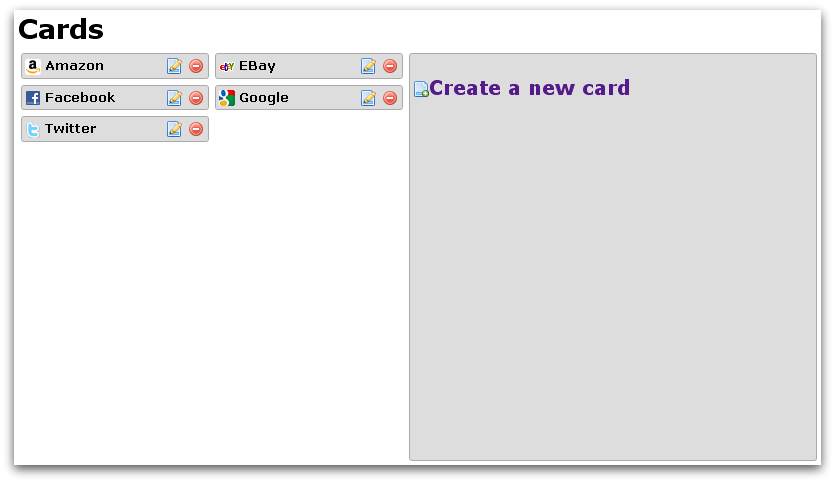 The cards page, displaying all the cards at the left side, and the working zone at the right side.
The details of a card. The password is masked, but you may select and copy it, or unmask it.
Creating a card. The icon is automatically fetched. Since I forgot to enter the login, an error message appears. The strength of the password is indicated in the bar next to the password. The password can be generated randomly, according to your preferences or with ad-hoc options.